CNC Lathe Department
1- 2012 Haas ST-30 CNC Lathe
with 40 HP, gear driven spindle. 4" big bore
1 2008 Haas CNC Lathe 12" max OD, 30HP, 2.5" thru 32" Max 710IPM
1-Ikegai AX15Z with 10A Control 20 H.P.
1-Hardinge Conquest GT
1-Mori Seiki SL 20
Manual Lathe Department
1-Wasino Wildcat 19 x 50 Engine Lathe with digital readout
1-Rathbone Lathe
1-Wade Precision Lathe
1-Whacheon 18 x40 Engine Lathe readout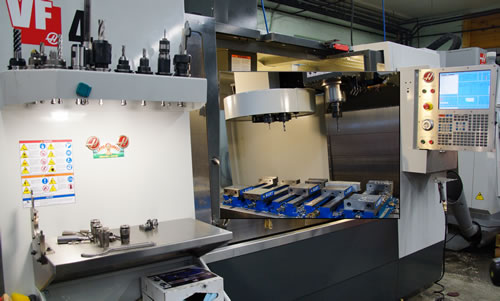 CNC Milling Department
1-2012 HAAS VF-2 20HP X=30"Y=16"Z=20"
1-2012 HAAS VF-4 20HP X=50"Y=20"Z=25"
3-HAAS VF3 VMC 20HP,X=40"Y=20"Z=25"
2- HAAS VF 2 VMC, 20 HP, GEARED HEAD X=30" Y=16" Z=20"
2- HAAS HA5C ROTARY INDEXER
1-HAAS HRT 310 ROTARY TABLE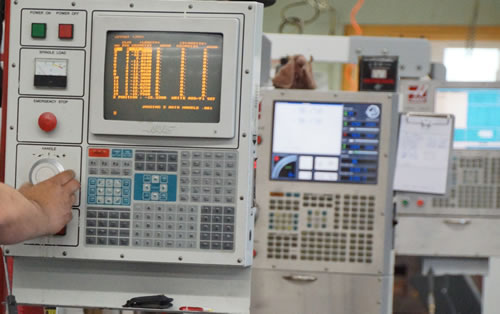 Manual Milling Department
1-Cincinnati # 2 Horizontal with Vertical head and readouts
1-Bridgeport, Model J with digital readouts
1-Excello, Model 602 with digital readouts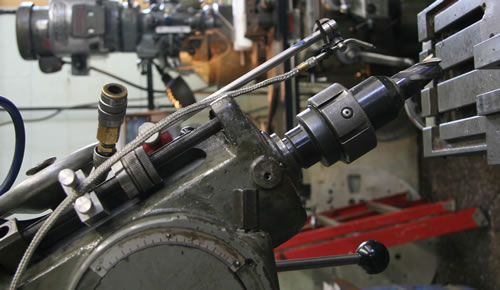 Grinding Department
1-Blanchard # 18
1-Cincinnati Centerless Grinder
1-Okuma O.D. Grinder 6" x 20"
1-Olympic Surface Grinder 13" x 30
1-Chevalier FSG-618 Surface Grinder
Drill Department
1-6 Spindle Powermatic
2-Jarvis Tapping Heads
4-Procunier Tapping Heads
1-Dorman Tapping Heads
Saw Department
1-Doall Band Saw with Hydraulic Table
1-Johnson-Amada Cut Off Saw, Model HA-16 16" round capacity
1-Chop Saw 14"
Hone Department
1-Sunnen Honing Machine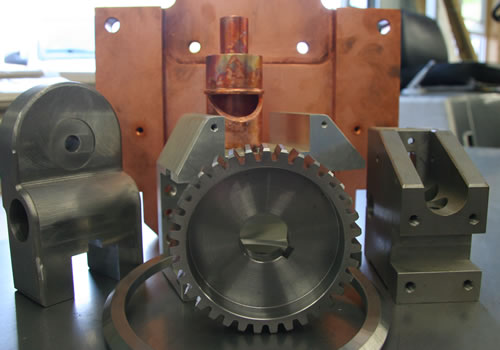 Drill Grinding Department
1-Black Diamond Drill Sharpener
1-Sterling Drill Sharpener
1-Darex SP2500 Super Precision Drill Sharpener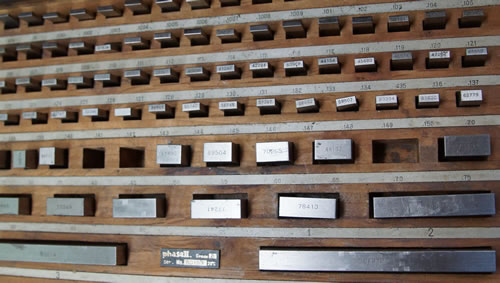 Inspection Department
1-Brown & Sharpe Micro-Hite 20"
1-Brown & Sharpe Data Hite 18"
2-Surface Plates 18" x 24"
1-Surface Plates 2' x 4'
1-Bench Center 24"
Micrometers zero to 20"
Thread Micrometers
Bore Gages
Thread Gages
Ring Gages
Dial Indicators
Test Plugs from .0625 to 2.00
Pin Gages .011 to .750+/-.0002
Vernier Calipers 0 to 28"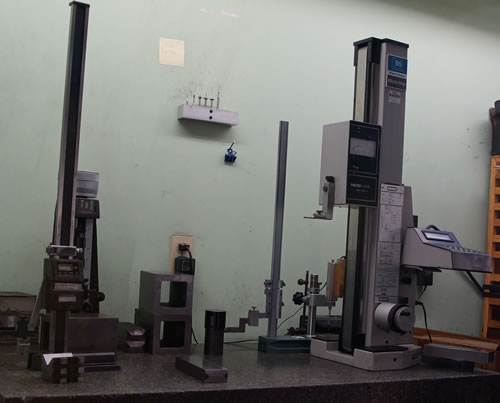 FABRICATION DEPARTMENT
1-6 FOOT WIDE CNC PRESS BRAKE 60 TON CAPACITY
VARIOUS WELDERS
52" WIDE HYDRAULIC SHEAR
All of our Inspection Equipment is calibrated annually.
Clark Fork Lift 5000lbs capacity